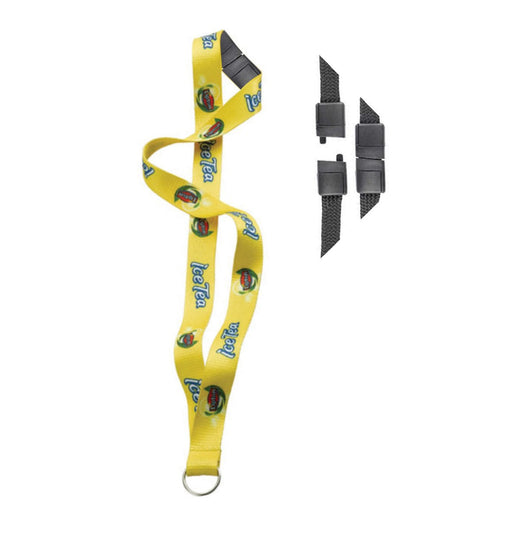 3/4" DYE-SUB POLY LANYARD W/BREAKAWAY
3/4" polyester, dye sublimated LANYARD with breakaway release, metal split ring. Additional attachments are available.
Imprint size:

1/2" high x End to End

Decoration: dye-sublimated.

Item size: 

3/4" W x 16" L

Item Colors available: White, adds your artwork full color.

Setup: $37.50(g). Includes 4C process.

Re-order Setup: N/C
Production time:

Virtual Sample: 24 hours, N/C

Completed Order: 15 days

Random Sample: N/C, please provide your shipper acct. #.

Actual Sample: 15 days, $37.50(g) setup. Please provide your shipper acct. #.
Contact us for larger quantity orders

.